Helen DePrima grew up on horseback on her grandfather's farm in Kentucky. After visiting a cattle ranch in Colorado as a teenager, she fell in love with all things Western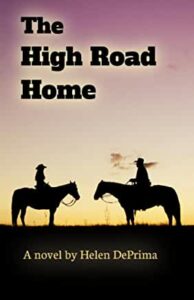 Roberta Tolliver, unmarried and facing forty, has spent half her life doing right by her kin. Now it's her turn to break loose with a solo road trip from Kentucky to Seattle. Her journey stalls in Colorado where she learns about hard choices and sacrifice, about loving and letting go. And where her true home lies.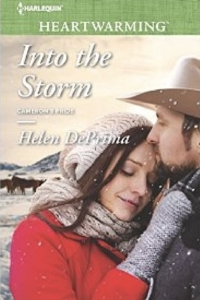 Traveling horse trainer Shelby Doucette has no roots, no ties, no fixed address except her grandfather's old Lincoln Town Car. She's avoided emotional connections and eluded her past for the last fourteen years until she meets widower Jake Cameron. Jake has a way of sneaking past her defenses. of making her want to stop running, but taking a chance with Jake would mean facing her demons and heading into the storm.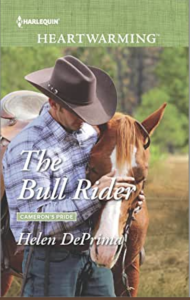 After witnessing her father's death as a race car driver, Joanna Dace can't imagine getting close to anyone who risks his life for sport. She can write about such competitors, getting into their heads without letting them into her heart, until she meets bull rider Tom Cameron. Tom's quiet cowboy charm hides a darkness of his own; he and Jo must battle their pasts before they can consider a future together.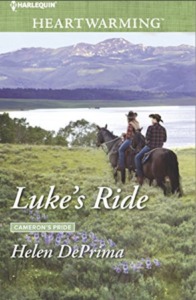 Luke Cameron has spent fifteen years protecting cowboys in the rodeo arena before a bucking bull finally puts him in a wheelchair, maybe for keeps. Possibly Katie Garrison, in the middle of a contentious divorce, can help him find a new way of life, but her husband won't let her go without a fight. And what can Luke offer a woman like Katie, accustomed to a life of luxury?