Helen DePrima grew up on horseback on her grandfather's farm in Kentucky. After visiting a cattle ranch in Colorado as a teenager, she fell in love with the West and attended University of Colorado hoping to find a home in the Rockies. Instead, she met a Jersey guy headed for vet school -- life's funny that way. After four years as a Visiting Nurse in northern Colorado and later doing shift relief in New Hampshire, Helen traded patients in hospital gowns for injured and orphaned wildlife from bats to beavers, hummingbirds to hawks. Since retiring, she has pursued a lifelong ambition: writing. Her first novel, The High Road Home, is set in Kentucky and Colorado followed by the Cameron's Pride trilogy concerned with the lives of the Cameron family in southern Colorado. Returning to her roots, she has completed a mystery novel, first in a new series, set in the Louisville area against the backdrop of an equine rescue stable. Cave Creek is available at Amazon and Barnesandnoble.com..
Books available at Amazon and Barnes&Noble.com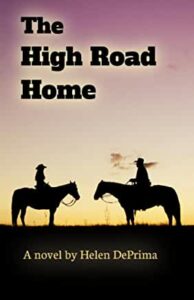 Roberta Tolliver, unmarried and facing forty, has spent half her life doing right by her kin. Now it's her turn to break loose with a solo road trip from Kentucky to Seattle. Her journey stalls in Colorado where she learns about hard choices and sacrifice, about loving and letting go. And where her true home lies.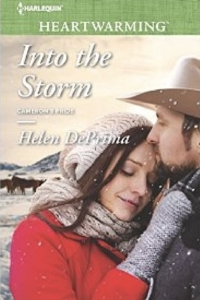 Traveling horse trainer Shelby Doucette has no roots, no ties, no fixed address except her grandfather's old Lincoln Town Car. She's avoided emotional connections and eluded her past for the last fourteen years until she meets widower Jake Cameron. Jake has a way of sneaking past her defenses. of making her want to stop running, but taking a chance with Jake would mean facing her demons and heading into the storm.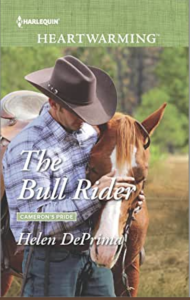 After witnessing her father's death as a race car driver, Joanna Dace can't imagine getting close to anyone who risks his life for sport. She can write about such competitors, getting into their heads without letting them into her heart, until she meets bull rider Tom Cameron. Tom's quiet cowboy charm hides a darkness of his own; he and Jo must battle their pasts before they can consider a future together.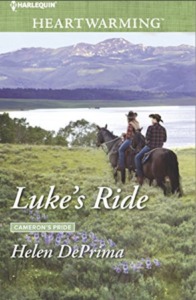 Luke Cameron has spent fifteen years protecting cowboys in the rodeo arena before a bucking bull finally puts him in a wheelchair, maybe for keeps. Possibly Katie Garrison, in the middle of a contentious divorce, can help him find a new way of life, but her husband won't let her go without a fight. And what can Luke offer a woman like Katie, accustomed to a life of luxury?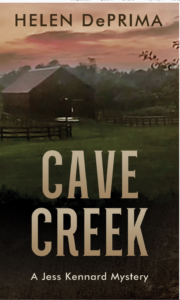 Investigative journalist Jess Kennard's sixteen-year-old foster daughter stole a horse and disappeared into the Kentucky mountains. Or so it seemed. When the teenager's bones turn up near the stable where she worked, Jess puts aside her grief to share her insider knowledge of the equine industry with longtime friend Louisville Metro Detective Joe Schuler. Unfortunately, Jess's reputation for unearthing dirty secrets soon makes her a target as they close in on identifying the killer. Cave Creek blends murder and politics, horses and high society in a new mystery series featuring Jess Kennard and Joe Schuler.