About

Helen DePrima, a fourth-generation Kentuckian, grew up on horseback. Upon visiting a Colorado cattle ranch, she fell in love with all things Western and attended the University of Colorado in hopes of finding a home in the Rocky Mountains. Instead, she met a Jersey boy headed for vet school and landed in New England -- life's funny that way.

Following four years as a Visiting Nurse in northern Colorado and later as a shift nurse in New Hampshire, Helen traded human patients for injured and orphaned wildlife, rescuing and treating a variety of critters from bats to beavers, hummingbirds to hawks.

After 25 years working in wildlife rehabilitation, Helen turned to her life-long dream of writing. A personal memoir about caring for her elderly aunt in Kentucky evolved into her first novel, The High Road Home. Her next three novels, Into the Storm, The Bull Rider, and Luke's Ride, follow the lives of the Cameron family on their ranch in southern Colorado. Returning to her Kentucky roots, she is now working on a mystery series set against the backdrop of an equine rescue farm.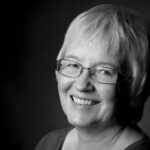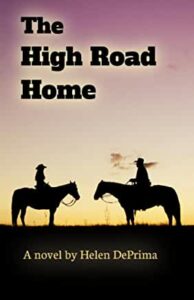 A Five Star Review "A beautifully written story about people I cared about. More than a love story, it's about a woman's search for fulfillment after a lifetime of putting others' needs first. Characters are colorful and realistic. Locations are painted with artistic brushstrokes of words: Her rearview mirror showed clouds the color of a fresh bruise stitched to the horizon with bolts of lightning.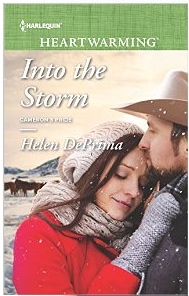 A Five Star Review "Helen DePrima has created a family, the Cameon's of Cameron's Pride Ranch, who would make wonderful neighbors. There is suspense, gorgeous scenery, and an old-fashioned love story so by the time the book is finished, I just wanted to get to know them better."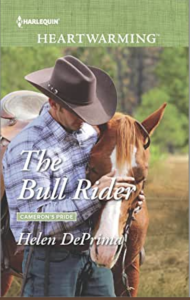 A Five Star Review "If you enjoy cowboys you will fall in love with the Camerons. Well written and plotted with multi dimensional characters and a quick pace to keep the story moving. Take a break and let yourself relax the cowboy way, family, home, a good horse and the excitement of a good rodeo."